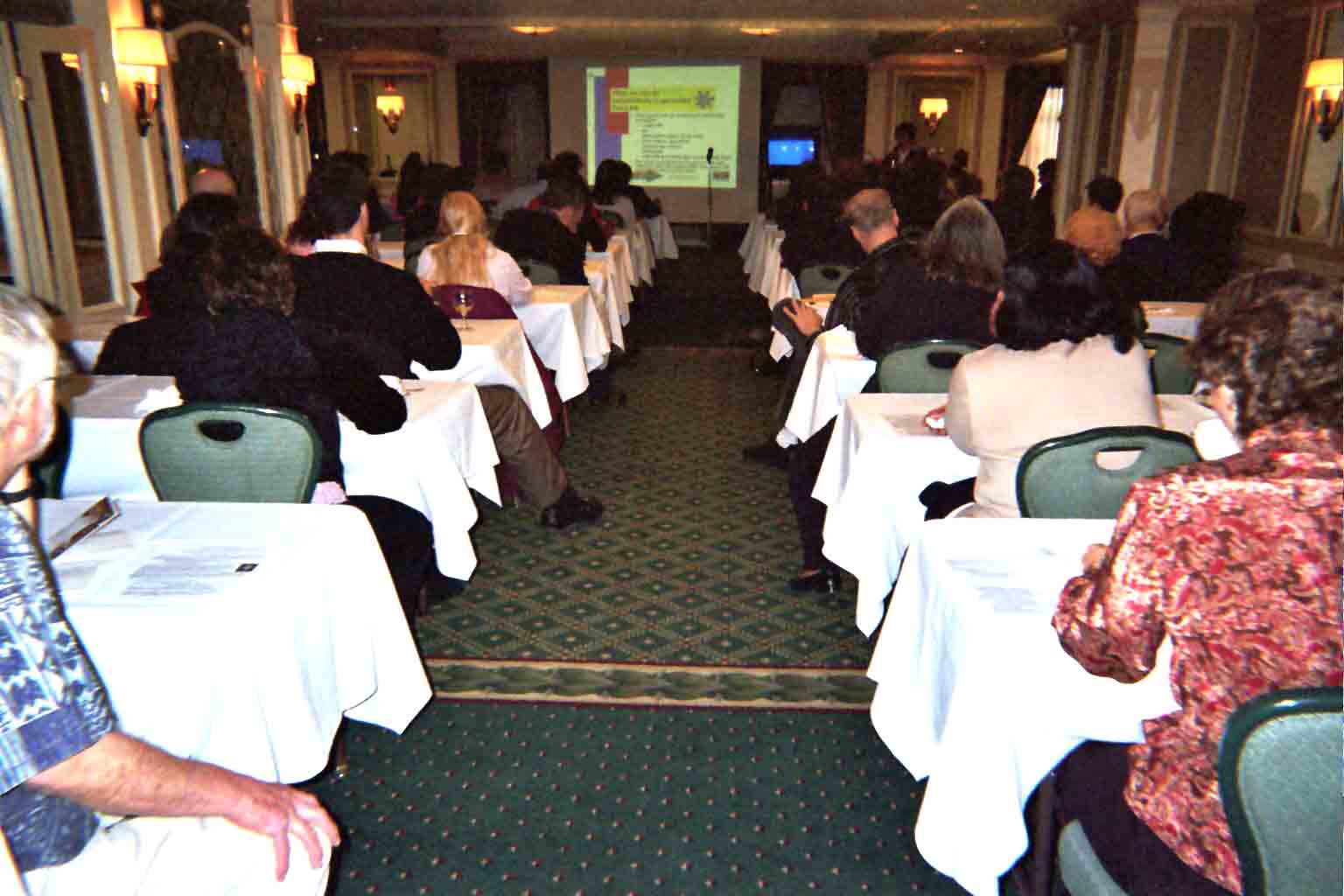 The following are Dr. Goldberg's most popular workshop topics to illustrate what she could present for your organization. Some can be as stand-alone topics or modules combined for a full day. Her workshops and keynote talks are customized for each audience. Suggest a topic and she will try to design a program for your organization's special interests and needs.
"Public Speaking for Professional Success®"
"PowerPoint Speaking Skills"
"Make Stress Work for Not Against You SM"
"Time Management for Those Who Can't Find the Time for This"
"Be Healthier and More Productive"
"How to Adapt Your Skills to Earn More"
"Staying Motivated"
"Close the Gap between Where You Are and Where You Want to Be®"
"What Entrepreneurs Should Know"
"The Art of Networking: Getting Others to Help Your Work Succeed"
"How to Promote Your Work Effectively Through Free Multimedia Publicity"
"What You Need to Know about Web Sites"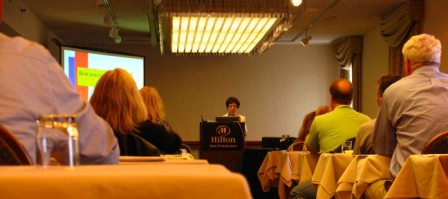 Dr. Carol Goldberg conducted an American Psychological Association Workshop on Multimedia Publicity, with public speaking training and mock interview practice, for four hours on August 16, 2007. It was sponsored by APA and its Independent Practice Division. Click here for details.
Her Workshop, "Your Own Web Site: For Independent Practitioners," at the APA Convention was conducted on Friday, August 17, 2007.
Please see comments about Dr. Goldberg's presentations from attendees.