You've already seen a sample Dr. Goldberg did for Web Sites and Sound Bites®...this site. Here are other samples, with introductory comments.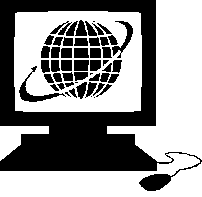 You can look at each site by clicking on its www name, maximize the new window that opens, and return here by clicking x at the top right of the new window.
The following sites were designed by Dr. Goldberg for very busy and experienced clinical psychologists. Since the best recommendation is a satisfied customer, a reference letter from each is included. While these samples show the quality of her work, web sites she designs do not have to have the quantity of information these sites do nor are they only for experienced, prominent professionals. Beginners and businesses of all sizes are welcomed...and get care, creativity, and customized web sites. For those who have web sites, which are not accomplishing their goals, Dr. Goldberg revises sites, with improved search engine optimization.
The first seven web site samples are for psychologists, who are leaders of national and state psychology associations.
The next five psychologists want to publicize their books as well as their private practices and speaking. Much of the writing was delegated to Dr. Goldberg, such as extracting information from long curriculum vitae for narrative bios, from their books, and from book reviews, while some was written collaboratively. Although these web sites promote clinical practice and books, you can see each is unique and each reflects the psychologist's own personality, specialties and niches, and therapeutic styles.
Drs. Vazquez, Lusterman, and Whiteman had previous sites by other web designers, which were ineffective, such as some of the sites were disorganized, information was difficult to find, and had dead links, and in all of them, it was apparent the designers did not understand psychologists' work. Even though the following four web sites are revisions of sites by other designers (as is Dr. Dorlen's discussed above), Dr. Goldberg designed the web sites you see entirely from a blank screen so they do not resemble the originals .
The next site is for a cognitive therapy center.
And the next six are for solo independent practitioners.
The following sites are the first sites ever designed by Dr. Goldberg. They are for her television program and workshop/consulting business. Serendipitously, they led to creating Web Sites and Sound Bites® because people who saw them asked her to design their sites.
You could have your site displayed along with these samples.